Ghost of Tsushima Director's Cut
Gameplay Overview
PS4 Ghost of Tsushima: Director's cut is the definitive way to play one of 202's greatest titles. In Ghost of Tsushima: Director's cut a storm is coming. Discover the expanded Ghost of Tsushima experience in this Director's Cut. Uncover the hidden wonders of Tsushima in this open-world action adventure from Sucker Punch Productions and PlayStation Studios, available for PS4.
Forge a new path and wage an unconventional war for the freedom of Tsushima. Challenge opponents with your katana, master the bow to eliminate distant threats, develop stealth tactics to ambush enemies and explore a new story on Iki Island.
Ghost of Tsushima Director's Cut Edition features all additional content released to date, as well as brand new content: Full game Iki Island expansion: New story, mini-games, enemy types and more. Legends online co-op mode. Digital mini art book. One Technique Point. Charm of Hachiman's Favor.
The Rise of the Ghost
Jin was raised and trained in the ways of the samurai. When the Mongols handily defeat the samurai forces, Jin's world is shattered. He is faced with the most difficult decision of his life: honor the tradition and customs of his samurai upbringing and maintain a fight he cannot win, or deviate from his samurai path to protect the island and its people by any means necessary.
In his quest to reclaim Tsushima, Jin must seek the guidance and support of old friends and new unlikely allies. He must break away from tradition, become a new kind of warrior, and protect what's left of his home at all costs.
In war-torn Tsushima, ancient beauty endures
In Ghost of Tsushima Director's Cut PS4 venture beyond the battlefield to experience feudal Japan like never before. In this open-world action adventure, you'll roam vast countryside and expansive terrain to encounter rich characters, discover ancient landmarks, and uncover the hidden beauty of Tsushima.
Explore meticulously-crafted regions showcasing diversity of life on the sprawling island—from billowing fields and tranquil shrines to ancient forests, villages and stark mountains capes. Find peace in the quiet moments of natural harmony and solace in the moments you'll share with the people you help along the way.
Mud, blood and steel
In Ghost of Tsushima Director's Cut PS4 the Mongol enemy is unpredictable and formidable in warfare and weaponry. Get the upper hand by adapting Jin's skills and learning new tactics to defend the island and protect the people of Tsushima.
Challenge opponents head-on in close quarters with your katana for a unique immersive samurai combat experience. Master the bow to eliminate distant threats with lethal precision. Develop stealth and deception tactics to disorient and ambush enemies with surprise attacks.
An adaptive landscape and organic approach to combat makes Tsushima the perfect playground for mixing and matching skills, weapons, and tactics to find the perfect combat blend for your play style. As Jin's story unfolds, versatility and creativity will become your greatest weapons.
Buy PS4 Ghost of Tsushima Director's Cut & experience stunning visuals: Dynamic 4K resolution targeting 60fps. Haptic feedback: DualSense wireless controller haptic feedback and adaptive trigger resistance. Tempest 3D AudioTech on compatible headphones: 3D Audio (with analog or USB stereo headphones). Lip sync for Japanese voiceover. You can transfer PS4 saved progress to PS4 game.
PlayStation Plus Membership subscription required for online play

Vibration function and trigger effect required

Supports up to 4 online players with PS Plus
Online play optional
1 player
Developer: Sucker Punch Productions
Publisher: Sony Interactive Entertainment
Platforms: PlayStation 4
Ghost of Tsushima Director's Cut Characters
Here are some of the characters you'll encounter on your journey
Jin Sakai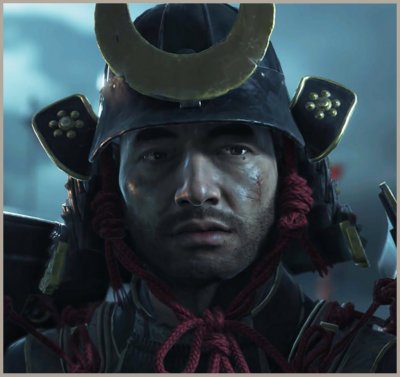 While Jin starts the game as a samurai, he'll learn skills and adopt tactics that are decidedly not samurai-like and begin to form his new identity, The Ghost. As you play, you'll learn more about Jin, the threats he faces, the allies that help him along his journey, and what he'll have to give up to become this new kind of warrior.
Shimura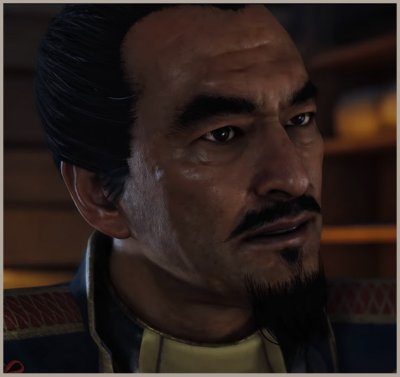 Shimura is the jito (lord) of Tsushima. He is a samurai as well as uncle and father figure to Jin. He's trained Jin since childhood in the traditional ways of the samurai, and grows increasingly concerned by the tactics Jin starts to adopt as he abandons his teachings and becomes The Ghost.
Khotun Khan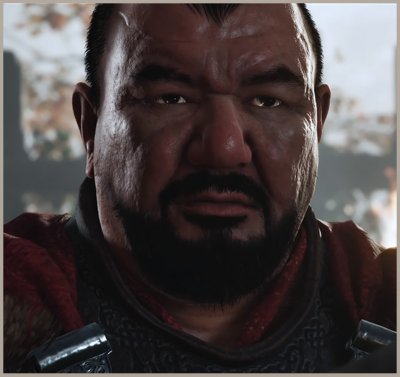 Khan is a Mongol general and leader of the Mongol army invading Tsushima Island. Khan is a ruthless, cunning enemy who uses everything he knows about the samurai to try to destroy them. He's a brutal, unrelenting adversary that Jin will quickly learn not to underestimate.
 Ghost of Tsushima Director's Cut Ratings and Review
Here are some of the gameplay reviews and ratings
IGN; an extraordinary open-world action-adventure game, 9/10
Game Informer; a samurai epic of tremendous breadth and beauty, 9.5/10
Gaming Trend; one of the best bits of storytelling in video games, 95/100
The game awards; Player's Voice Winner
PS4 Ghost of Tsushima Director's Cut is the third western game in history to get a perfect score from Weekly Famitsu, Japan's acclaimed gaming magazine.
Check out other top PS4 games here