DualSense Edge Wireless Controller
You can build your own unique gaming experience with this new PS5 controller, which was designed with exceptional performance and personalization in mind, allowing you to play as you choose.
Make Your Gameplay Better
Learn how to use control customisation and interchangeable profiles to give you an advantage as you prepare for everything from pro-level competition to challenging solo outings.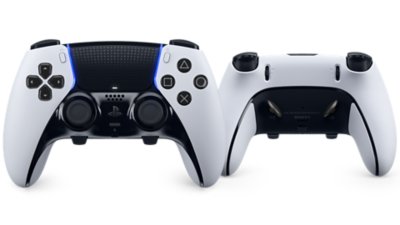 Extremely Flexible Controls
Your DualSense Edge remote regulator is exceptionally yours gratitude to tweaked settings. The beating images beneath will assist you with discovering a portion of the regulator's fundamental highlights.
Sony PlayStation Made
Get within scoop from people who chipped away at planning and fostering PlayStation's very first elite presentation, super adaptable regulator.
Dualsense Wireless Controller Features Built In
Experience all of the striking features of the DualSense wireless including haptic feedback, adjustable triggers, an implicit receiver, movement controls and more in supported games
Signature Comfort And Slip-Resistant Inner Grips
With slip-safe inward grasps, the DualSense remote regulator offers a similar unrivaled solace as in the past. Ideal for remaining comfortable all through extraordinary cutthroat play and extended meetings of single-player games.
Compatible With The Dualsense Charging Station
The DualSense charging station, which is currently presented for procurement, includes a speedy and straightforward snap in plan that permits you to keep two regulators totally charged, including your DualSense Edge remote regulator.