Nintendo Switch CTR – Crash Team Racing Nitro-Fueled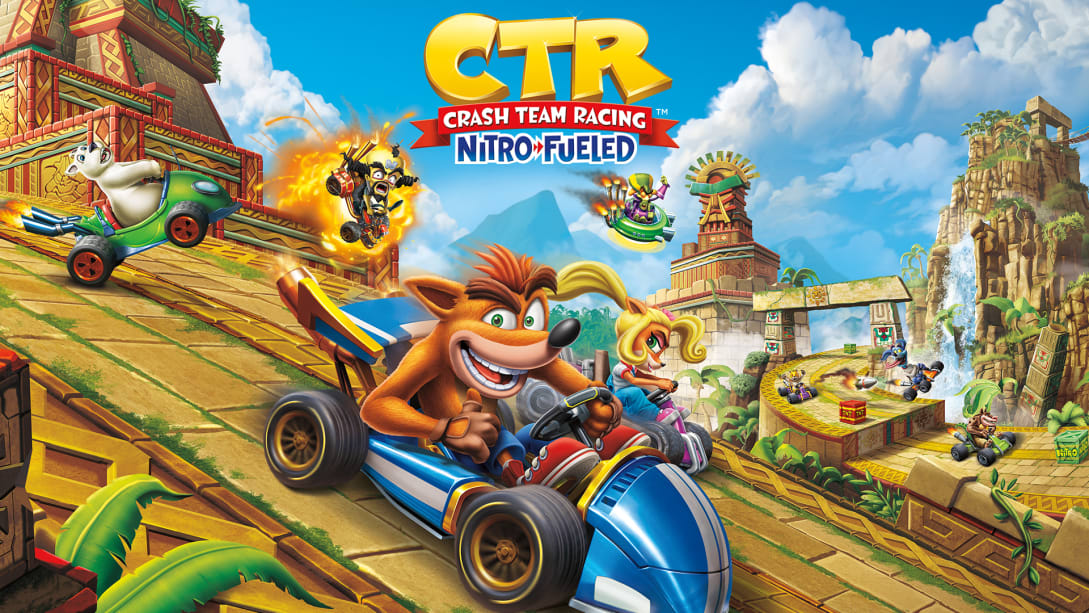 Buy Nintendo Switch CTR – Crash Team Racing Nitro Fueled is back in the driver's seat! Get ready to go fur-throttle with Nintendo Switch CTR – Crash Team Racing Nitro Fueled . It's the authentic CTR experience plus a whole lot more, now fully-remastered and revved up to the max:
Start your engines with the initial game modes, characters, tracks, power-ups, weapons and controls
Power slide to glory in additional karts, tracks and arenas from Crash™ Nitro Kart
Race online with friends and Crash the competition with online leaderboards
Customize your ride and swag out your racer with n. sane kart items and skins
Keep the race going with new content and challenges in Grand Prix post-launch seasons
With Nintendo Switch CTR – Crash Team Racing Nitro Fueled, the stakes are high and the competition is fierce. It's the CTR you love, now kicked into the highest gear.
Internet Required for Wumpa Coins, Grand Prix, online multiplayer and other features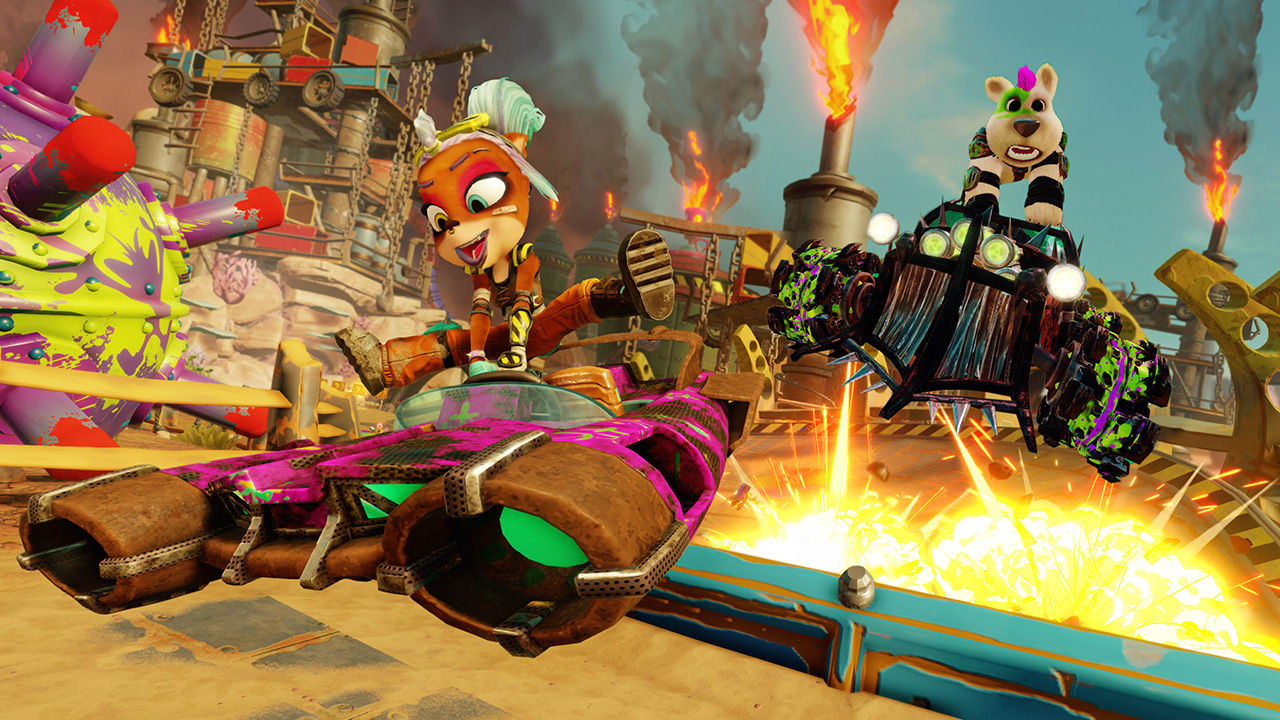 Additional Info
Players: up to 8 players
Genre: Racing, Arcade
Publisher: Activision
Developer: Beenox
Game file size: 9.3 GB
Supported Languages: Japanese, French, German, Italian, Spanish, Portuguese, English
Supported Play Modes: TV mode, Handheld mode & Tabletop mode
Software compatibility and play experience may differ on Nintendo Switch Lite. Additional accessories may be required (sold separately)
Gameplay
Like the initial Crash Team Racing, Nitro Fueled is a racing game featuring characters from the Crash Bandicoot series. Players must avoid obstacles and navigate the various tracks to reach the finish line, performing boosts via power sliding and jumping to gain speed, and using power-ups scattered across the track to give themselves a boost or hinder their opponents. The game supports local quick races and grand prix circuits, multiple battle modes, and online multiplayer, as well as featuring a full adventure mode with new areas, characters and boss battles being unlocked as the player progresses.
Nintendo Switch CTR – Crash Team Racing Nitro Fueled, includes all of the content from Crash Team Racing, along with several new features not present in the initial game, including online multiplayer and the ability to choose different karts, which can be customized by the player. The adventure mode has also been tweaked: in addition to new cinematic cutscenes being added, players can choose between "Classic" and "Nitro-Fueled" adventure modes, the latter of which allows players to change their character and kart between races, as well as choose between three difficulty levels. An additional "Ring Rally" mode was added as part of a post-launch update, in which players must pass through rings on a track to gain time extensions and prevent a timer from expiring. Nitro-Fueled also adds a substantial amount of content from Crash Nitro Kart, including all of its characters, race tracks, battle arenas, karts and battle modes. Additional characters, karts and character skins from Crash Tag Team Racing are included as well. This and other new content is accessible via the Pit Stop, an in-game shop that allows players to purchase unlockables using Wumpa Coins earned through gameplay or obtained via microtransactions.
Nintendo Switch CTR – Crash Team Racing Nitro Fueled featured limited-time Grand Prix events that took place monthly following the game's launch. Each event was accompanied by a free update that added a new race track to the game. Players could compete in special challenges on these new tracks during the event period to earn Nitro Points; by acquiring a certain number of points, they would be able to unlock new characters, karts, and customization items. If players were unable to obtain enough points before the event concluded, the content was made available for purchase in the Pit Stop three months after the event's conclusion. A total of eight Grand Prix events were held between July 2019 and March 2020, though one final wave of new content was released after their conclusion.